Connections
The Aserto Control Plane manages connections to external systems that are the source of Aserto artifacts.
Click on the "Connections" tab to see your connections.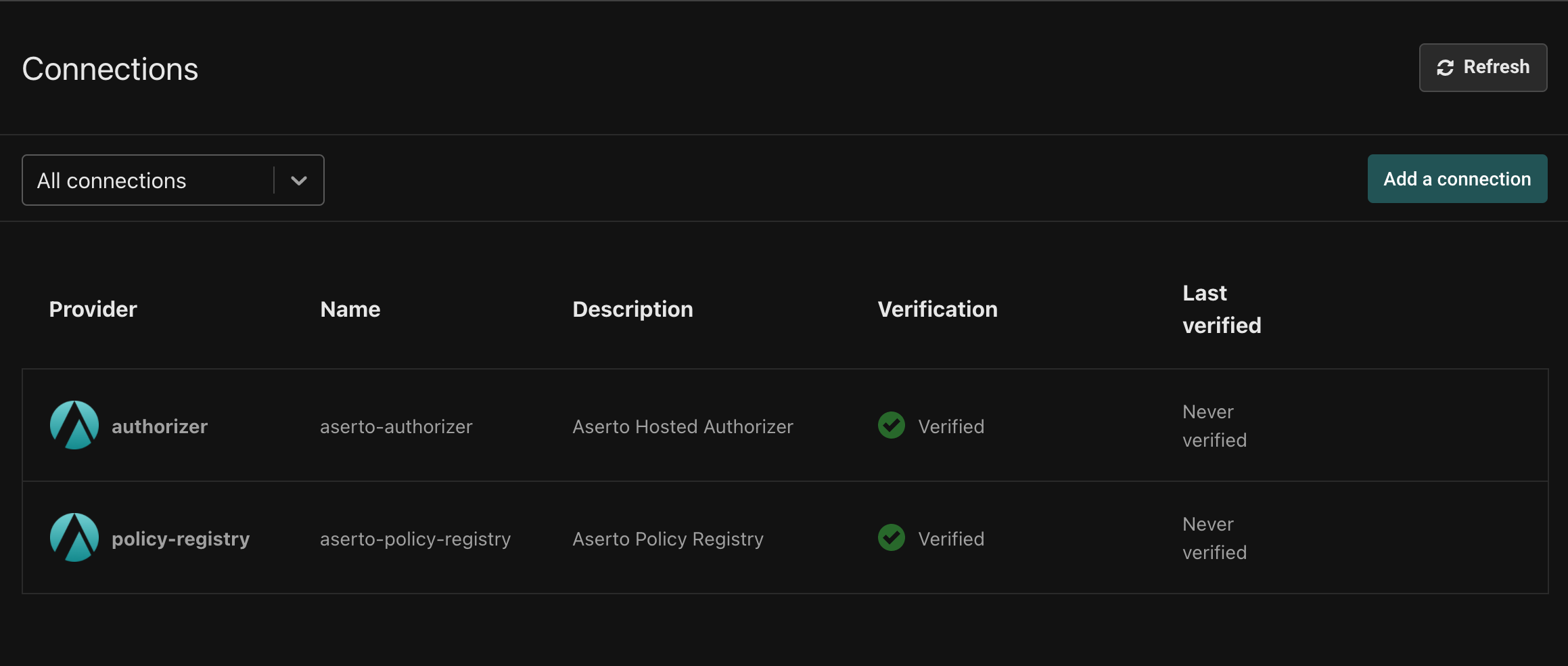 Connection types​
The console currently supports three types of connections to external systems:
OCI registries: in addition to the built-in Aserto Policy Registry, GitHub Packages is also supported.
Edge Authorizers​
In addition, Aserto has a connection type called Edge Authorizer that makes it easy to connect Edge Authorizers to the Aserto Control Plane.
Editing or removing a connection​
Click the "..." handle on the right side of a connection entry, and select "Edit connection info..." or "Remove".