Create an Auth0 SPA and API for PeopleFinder
PeopleFinder is a React single-page application (SPA) that uses Auth0 as its identity provider.
We need to create an Auth0 SPA application for PeopleFinder to bind to.
Note
This is a different application type than the M2M application we created when we connected Aserto to Auth0.
Create an Auth0 SPA
Create an Auth0 Single-Page Application called PeopleFinder, if you don't have a SPA set up already that you would like to reuse.
Here is an example of what the Single Page Application needs to look like in the Auth0 management console: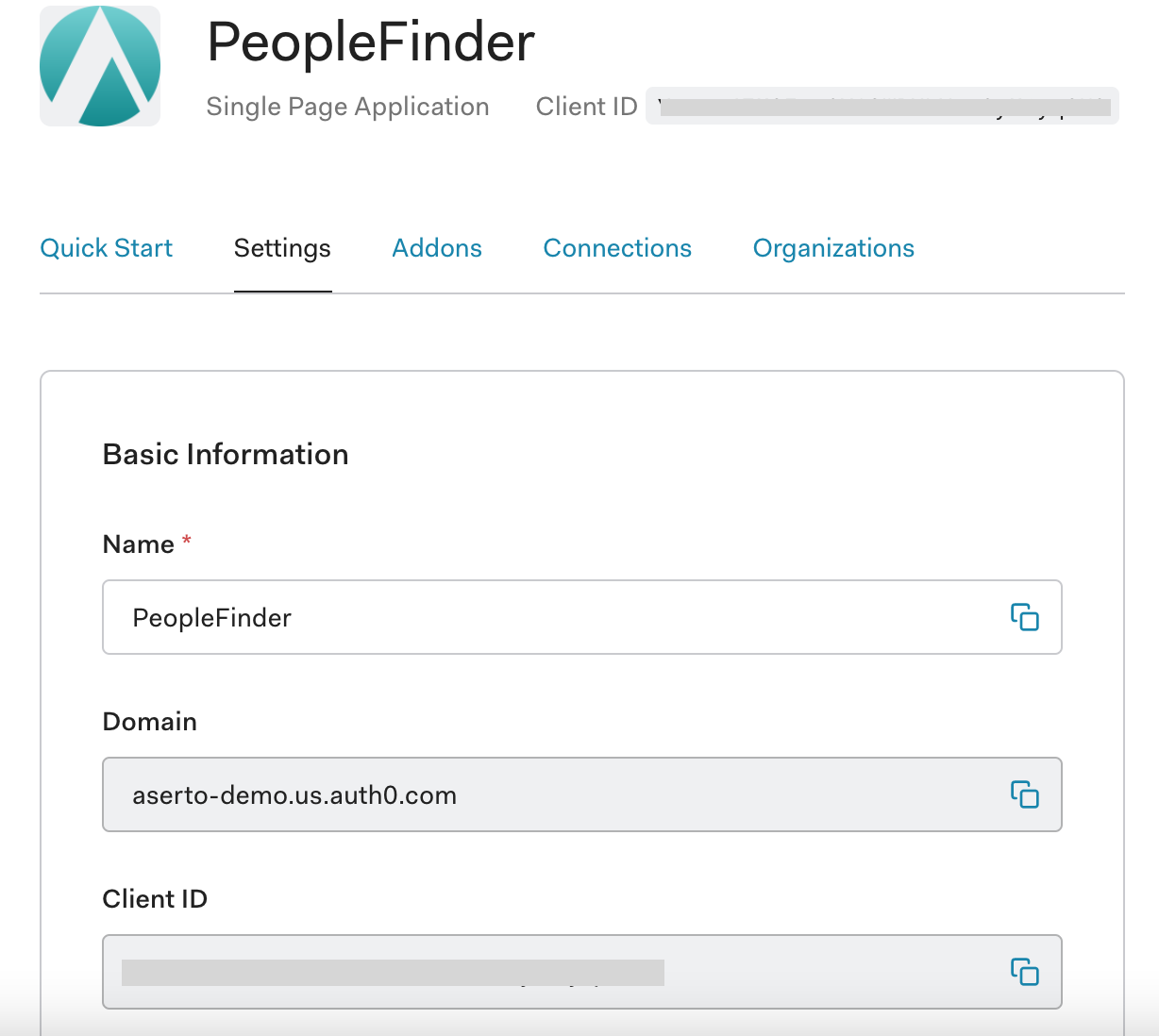 Note
The Application Type must be "Single Page Application" and all the URLs (callback URLs, logout URLs, Web Origins, and Origins should be set to http://localhost:3000, https://*.netlify.app (to cover both local development and the Netlify deployment).
Create an Auth0 API
Create a new API with an Audience name of express.sample.
Note: in the Auth0 UI, this will be labeled as "Identifier".
Congratulations! You now have everything you need for the Authentication portion of the PeopleFinder application.