Create an Aserto account and tenant
Note
Aserto is in private beta. To complete the process of creating an account, you must have an invitation link.
Complete the account creation process
Go to console.aserto.com and complete the Sign Up experience. If you are in our private beta, we have sent you a "password reset" for the email that we've received from you, and you can then change your password and sign on.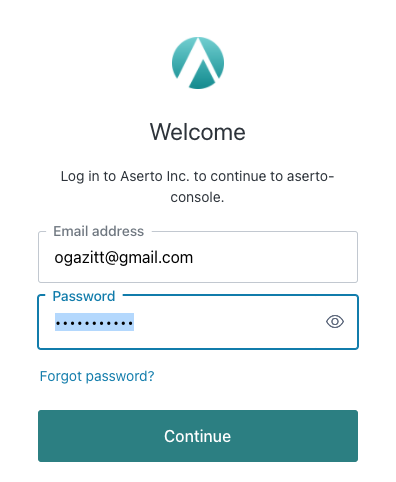 Create your tenant
Once you have an account, you will be asked to create a tenant: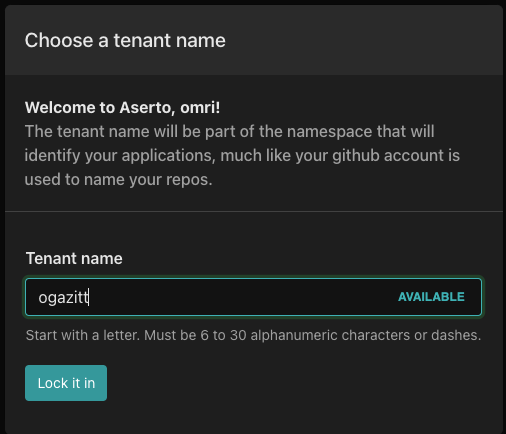 When you've selected a tenant name, you'll find yourself on the Policies page, ready to add your first Policy.
Next steps
Next, you'll create your first Aserto policy.